One of the great things about attending conferences is that you get to meet a lot of interesting people and over the years I've met hundreds. I've never been one to have my photo taken with presenters or keynote speakers. However, sometimes I've been so inspired by what a person has done or achieved that I'm happy to record the occasion.

Below are three persons who in one way or another have inspired me.


Jessica Jackley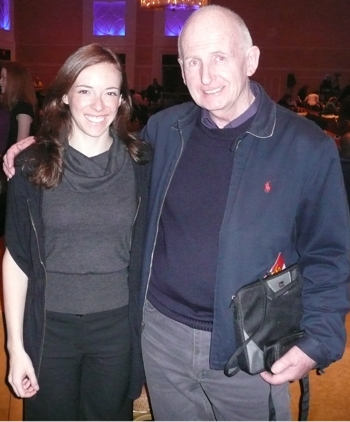 First there is Jessica Jackley whose travels in East Africa back in 2004 gave her the inspiration to found Kiva.org an organisation whose purpose it is to help small entrepreneurs in developing countries with what is commonly known as micro finance. Jessica gave a great and moving presentation at the Underground Marketing conference in Washington in 2010.

With loans from as little as $25, in the past six years Kiva has lent out $231 million to almost 1 million borrowers in at least 59 different countries. The money to do this has come from over 600,000 'investors' who have helped fund the organisation, and unlike most Western banks, the repayment rate stands at a very high 98.79%. When a business or individual gives money to Kiva it is not a donation but a loan which will be repaid and then loaned out again. The investor gets no interest but they can get their money back when needed. And it's a great way of assisting those in developing countries without actually donating – small businesses helping even smaller businesses.

For more information go to www.Kiva.org



Steve Forbes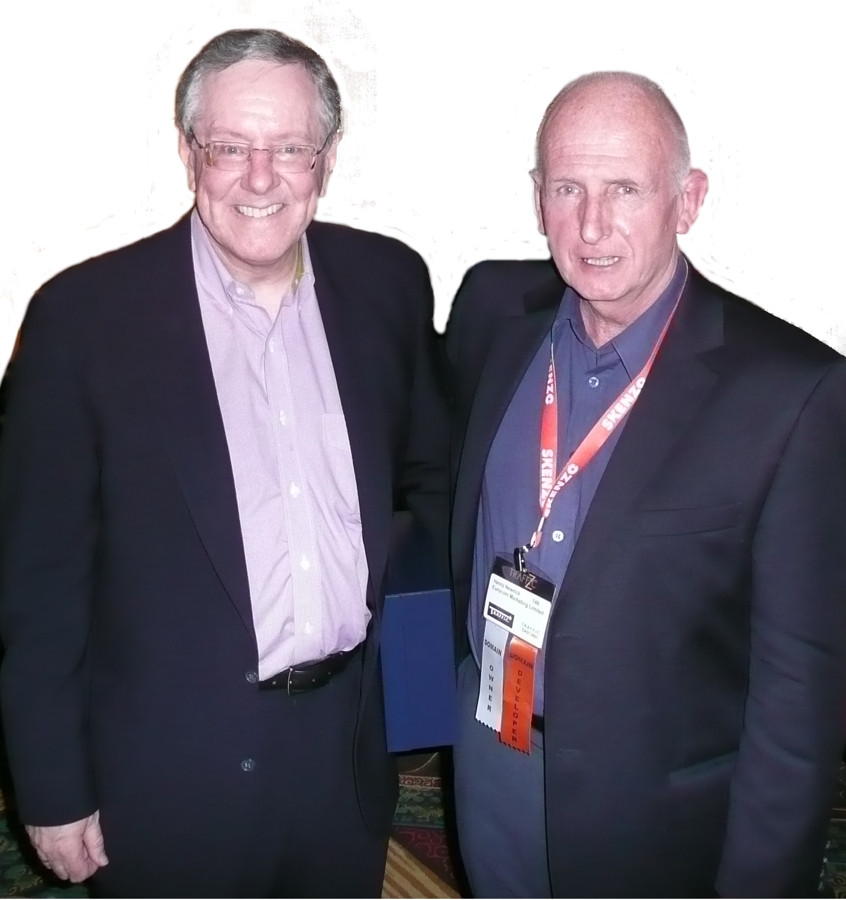 Steve Forbes is the Editor in Chief and CEO of Forbes magazine, one of my favourite magazines. The journal was started by his grandfather B.C. Forbes in 1917 which was then taken over by Steve's father the legendary motor cycle riding traveller and bon vivant Malcolm Forbes.

In addition to his publishing and business activities Steve Forbes is also a life long Republican who ran for President of the US in the 1996 and 2000 election campaigns.

I met Forbes at the Traffic East (Domain Name) conference in Florida in 2007. I also had the pleasure of meeting his brother Kip in 1988 who was kind enough to give me a tour of the Forbes collection at their publishing HQ in New York.

For more information go to www.Forbes.com


Marc Ostrofsky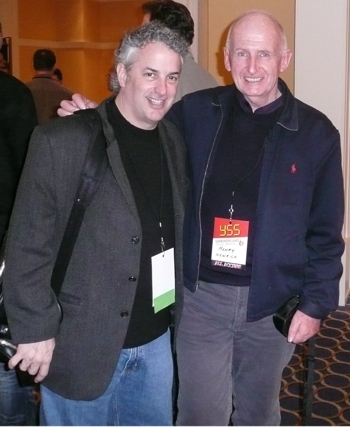 Marc Ostrofsky first came to my attention some years ago when I published The Domain Game - an expose on how people got rich from domain names. At that time Marc's main claim to fame was that he was a well known domain investor who back in 1999 had achieved the then record price of $7.5 million for Business.com (although the final price was lower and partly in stock). However in 2008 the name was again sold, this time for $345 million and so he gained another windfall.

Marc is also a best selling author of Get Rich Click – the Ultimate Guide to Making Money Online which became the No 1 best seller on multiple sites and lists including Amazon, the Wall Street Journal, Barnes & Noble and USA Today.

I met Marc at the 2011 Underground Marketing Conference.



Others

Over the years I have met many well know business people either socially, at conferences, as JV partners or they have been clients of ours. I am not going to list them all but a few of the better known ones include:


Peter Kann
Former Chairman of Dow Jones and Publisher of the Wall Street Journal
Jack Patten
Former Publisher of Business Week
Kip Forbes
Son of Malcolm Forbes and brother of Steve
Norman Glenn
Chairman of Decisions Magazine (USA)
John Caples
Legendary copywriter and Adman (I was going to bring him to New Zealand

on a lecture tour

)
Drayton Bird
Who, according to David Ogilvy "knows more about direct marketing than anyone in the world"

Dan Kennedy

Legendary marketer & copywrite

r

Ted Nicholas

Legendary marketer & copywriter

Jonathan Jay

Entrepreneur and founder of NABO (National Association of Business Owners)

Chris Cardell

Marketing 'Guru'

Bill Bonner

President of Agora, the world's most successful newsletter publisher

. We had a great lunch in Baltimore in 1998.